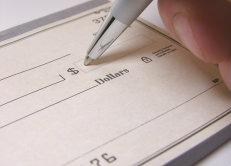 Positive Pay: Check Fraud Protection
Check fraud is on the rise and can cause great financial harm to your business. Fortunately Positive Pay can help. All checks presented for payment are electronically compared to a file of issued checks you submit to Solvay Bank.
If account numbers, check numbers and/or dollar amounts don't match, they are red-flagged as potentially fraudulent checks. We then immediately notify your company and let you decide if the check(s) in question should be paid or returned.
Summary

Ensure accuracy & efficiency

Receive immediate notification of discrepancies

Improve control & security

Prevent duplicate checks from being cashed

Enjoy daily, 24/7 service and convenience