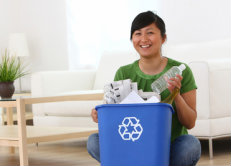 E-Statements
Being green has never been this easy. Paperless eStatements from Solvay Bank are not only free, they make recordkeeping a whole lot easier. So save trees and reduce your clutter by receiving statements online.
You will be notified by email when your E-Statement is ready for viewing. You can save to your computer and print if you ever need to. You can also view images of checks. Go green with Solvay Bank!
Summary

Free, improved alternative to paper statements

Available on all Solvay checking and savings accounts

Simplify recordkeeping

Can be saved to computer or disc

Available for viewing 24/7

Download and print as needed

View images of checks that have cleared your account

Combined statements will show all accounts

FAQs

How do I sign up for eStatements?

Getting eStatements started is easy!

If you are an existing Personal Online Banking customer:

Log on to Personal Online Banking and click on the "Services" tab and then click on "eStatements" under the "Other" heading located in the extreme right hand column of the "Services" grid and complete the online form and submit to Solvay Bank.

If you are not a Personal Online Banking customer:

Click the Enroll Now button and complete our E-Statements Enrollment Form on solvaybank.com.

When we receive your application, you will receive a confirmation letter in the mail. You will receive an email notification with your password-protected eStatement attached as a PDF. At that time you will be prompted to enter the password that will be explained in your confirmation letter to enable you to view your eStatements online.

Will I continue to receive paper statements?

No. If you receive eStatements for an account, you will not receive a paper statement.

Can I set up some of my accounts for eStatements and some for paper statements?

Yes. You can choose which of your accounts you want to receive eStatements, and which ones you wish to continue to receive paper statements. However, combined statements cannot be split between the two methods of delivery.

When will I receive my eStatement?

You will receive your eStatement approximately the same time that you currently receive your paper statement. When new eStatements are available for viewing, we will send an email notification to the email address you indicated on the eStatement enrollment form.

How long will my eStatements be available?

eStatements will be available via Personal Online Banking for 13 months after they have been posted for viewing. You can easily save your eStatements to your computer or disc for permanent storage.

What if I have a joint account? Do both owners have to agree to receive eStatements?

No. Only one account owner's request is necessary to turn eStatements on, and paper statements off.

If I change my mind can I discontinue eStatements?

Yes. You can turn off eStatements at any time. If you wish to turn off eStatements for some or all of your accounts, simply notify Solvay Bank in writing.

When I open new accounts, will they automatically be set up for eStatements?

Not automatically. You will need to complete an eStatement Enrollment Form for each new account in order to receive your monthly eStatement.

Is my statement information secure?

When you bank online with Solvay Bank, your personal financial information is protected. To receive eStatements you need a browser that supports secure 128-bit encryption. Solvay Bank maintains a firewall to prevent unauthorized entry to our systems, and data is transferred using a private code that encrypts the data to prevent eavesdropping, tampering, and message forgery.

What do I do if I need assistance?

E-mail info@solvaybank.com or call 315-484-2201.