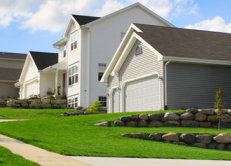 Residential Mortgages
When it comes to home loans, Solvay Bank has all the bases covered. We offer competitive rates, seamless closings, and unsurpassed personal service. Additionally, Solvay Bank just makes sense. All our loan decisions are made locally, not at some faraway corporate headquarters. And we never turn around and sell your mortgage to another lender.
Summary

Competitive rates

Wide range of options and terms

Bi-weekly mortgages available

No pre-payment penalties

Local decision making

Customized personal service

Quick closings available

Flexible funding options for borrowers with limited funds

FAQs

How much will it initially cost to apply?

The following expenses will be incurred during initial application:

Credit Report Fee*: Individual-$10; Joint-$20

Appraisal Fee**: Single Family-$325; Multi-Family-$500

Application Fee***: $395

Additional fees will be required if necessary to update reports after 90 to 180 days

**Collected upon return of the signed Early Disclosures. Fee is not refundable once the report is provided.

***Collected at the time your loan closes. Additional costs are also collected at closing.

What are the closing costs?

Closing costs vary; some are standard fees (including those listed in initial costs) and others depend on the loan amount. Here is a chart of estimated closing costs on residential mortgages. In addition to closing costs, you may be required to reimburse a seller for real estate taxes paid, escrow taxes and insurance with the Bank, and prepay interest at the time of closing. Your mortgage loan officer will review these costs at the time you apply and the bank must provide a Good Faith Estimate of costs.

What is an APR?

This is the Annual Percentage Rate. The Federal Truth-In-Lending Act requires a standard by which the Bank must express the interest rate as it relates to specified credit costs (i.e. application fee, prepaid interest). Its purpose is to facilitate an easy comparison of costs between lenders for borrowers to use. It is not the rate that is used to calculate your payment.

What is a point?

Points are fees that are stated in terms of a percentage of the loan amount and are considered to be a prepaid cost of the loan. Discount points are optional and may be purchased to reduce your interest rate. Origination points may be required by the Bank for certain loan programs. Points may be deductible; you should consult your tax preparer.

What is Private Mortgage Insurance?

Private Mortgage Insurance (PMI) is required when the loan amount exceeds 80% of the lower of either (a) the purchase price or (b) the appraised value. This insurance benefits the Bank if borrowers default on their mortgage payment. PMI enables borrowers with limited down payment or equity to obtain a mortgage. The Bank must supply you with detailed information regarding PMI when you close.

What does the application process entail?

After you have applied for a loan, we will send you additional disclosures to sign and obtain a credit report and appraisal of the property to verify its market value. We will notify you if additional information is required from you. Once all the information is collected, the application package will be reviewed for a decision. It normally takes 2-4 weeks from application to commitment.

Is there a prepayment penalty?

Solvay Bank does not charge penalties for early payment of residential mortgages.

Once I close, will the servicing of my loan be transferred to another lender?

Solvay Bank always retains the servicing for all residential mortgages. If this practice were to change in the future, you will be notified.