Back to Solvay Bank Blog
Samsung Pay is here for the holidays!
11/28/2017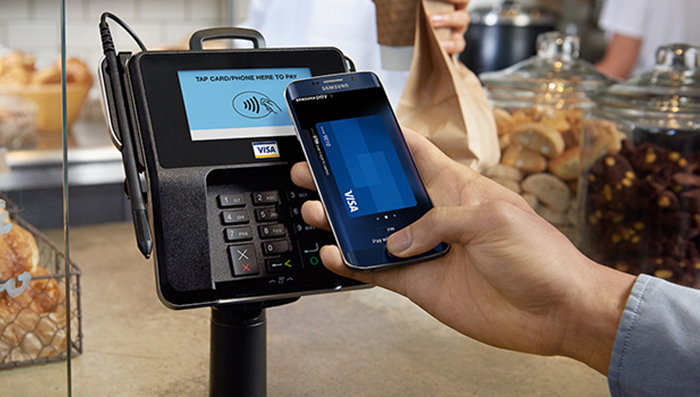 Pay confidently on the go! Now you can use your Solvay Bank Debit and Credit Card with Samsung Pay almost anywhere you can swipe or tap your card. Use your Samsung device to pay for your favorite things like picking up coffee, grabbing a bite to eat, going to the movies, or putting the finishing touches on your holiday shopping. It utilizes tokenization to keep your card information safe.
All you need to do is:
Make sure your compatible Samsung device is updated with Samsung Pay.
Take a picture of your Solvay Bank Visa Debit and Credit Card with your device's camera.
Secure it with your fingerprint and backup PIN and you'll be ready to go.
* Available on Galaxy S6, Galaxy S6 edge, Galaxy S6 edge+, Galaxy S6 active, Galaxy Note5 and other select Samsung devices, most major carriers and supported cards. See samsung.com/pay for complete list and contact your bank or financial institution to verify supported cards.