Back to Solvay Bank Blog
Mobile Deposit Is Now Free!
12/12/2017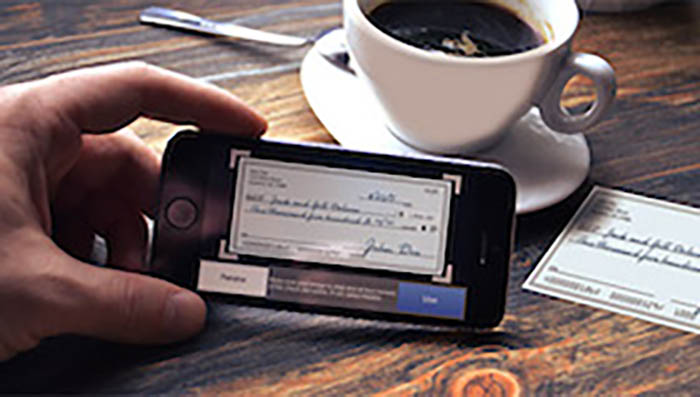 Your wish is coming true this holiday season! Solvay Bank has removed the $1.00 fee from its Mobile Deposit service. Now, you can quickly make deposits using your device's camera for FREE from anywhere with a mobile or Internet connection. Take a picture and get your check deposited fast!
Our Mobile Banking App has a host of cool features, including:
Touch ID – Use your registered thumbprint to log in on your iPhone
Instant Balance – Glance at your account balances without logging in
Transfer Funds – Move money between your Solvay Bank accounts
Mobile Bill Pay – Get your bills paid on time, right from your mobile device
Ready to bank-on-the-go? Download our Mobile Banking App and deposit your check any time!
Your standard Internet, message, and data rates apply when using our electronic banking services.